India's leading Vendor for e waste Recycling
---
E-Waste Recycling India is Leading Electronic Waste Recyclers in Mumbai India began operations from 2013, is occupied with taking care of, reusing and reusing of Waste Electrical and Electronic Equipment in eco benevolent way.
The activity is to go for lessening the aggregation of utilized and tossed electronic and electrical equipment's, which most wind up in landfills or somewhat reused in an unhygienic conditions by patio Recyclers and afterward incompletely tossed into waste streams harming the environment.
The goal of e-Waste Recycling India is to make a chance to move waste into socially and modernly gainful crude materials like profitable metals, plastics and glass utilizing basic, cost productive, home developed, natural benevolent innovations suitable to Indian Conditions.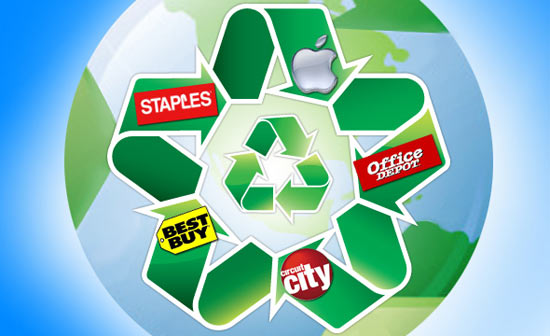 ---
Our Services
---
Recycling of Electronics Waste
Electronic waste or e-waste portrays disposed of electrical or electronic gadgets. Utilized hardware which are bound for reuse, resale, rescue, reusing or transfer are additionally considered as e-waste. Casual handling of electronic waste in creating nations may bring about genuine wellbeing and contamination issues, as these nations have restricted administrative oversight of e-waste preparing.
Recycling of Toner Cartridge
E-waste contains numerous profitable, recoverable materials, for example, aluminum, copper, gold, silver, plastics, and ferrous metals. Keeping in mind the end goal to preserve normal assets and the vitality expected to create new electronic hardware from virgin assets, electronic gear can be restored, reused, and reused as opposed to being landfilled.
Onsite Hard Disk Shredding/ Scraping
We are giving to our regarded customers the very dependable Hard Disk Shredding Scraping Services. Prior to the plate destroying, the spared information is deliberately recovered by our IT specialists. We have utilized most recent and propelled IT advancements and instruments. By profiting these Hard Disk Shredding Scraping Services the plate has been totally destructed and reused for further utilize.
Data Wiping
Information eradication is a product based technique for overwriting the information that means to totally wreck all electronic information living on a hard circle drive or other computerized media. Changeless information eradication goes past essential document erasure charges, which just evacuate direct pointers to the information plate areas and make the information recuperation conceivable with normal programming apparatuses.
Refurbishing PC for Rural Areas and NGO's
The NGO is working in tribal region of Maharashtra state of Thane District from last 15 years.The NGO mainly focuses on environment,water harvesting,Child education & training.
100% Data Destruction
Information annihilation is the procedure of obliterating information put away on tapes, hard circles and different types of electronic media so it is totally indiscernible and can't be gotten to or utilized for unapproved purposes.
---
What is eWaste Recycling ?
eWaste alludes to any tossed waste electrical or electronic gear – fundamentally anything that has an attachment or keeps running on batteries. It incorporates every cell telephone, portable workstations, PCs, TVs and other electronic gadgets that have come to the end of their valuable lives. These tossed gadgets contain various poisons that can bring about natural contamination and serious wellbeing perils if not arranged mindfull

eWaste Recycling Benifits
* Recycling Helps Protect The Environment
* Recycling Helps Conserve Limited Resources
* Recycling Promotes Energy Efficiency
* Recycling Helps Build A Stnong Economy
* Recycling Creates Jobs
* Recycling Builds Community
* Recycling Can Be Financially Rewarding

eWaste Recycling Network
eWasterecyclingindia has started recycling facilities and collection centers in Major Metros like Mumbai, Gujrat, Delhi, Hyderabad and Uttar Pradesh. The facilities in Kerala and Chennai are about to start operations in next few months. We are also planning to start recycling facilities in Kolkatta, Pune, lndore and Jaipur over next one year and also collection centers all over India.

TESTIMONIAL


I really appreciate E Waste Recycling India and the great job they do!! The pickup was right on time and the EWR India Team made quick work of the recyclables. Each time we call with a request they are willing and ready to go!! We look forward to our next endeavor!

Fariyas hotel

Head – Admin

Fast & convenient. They came to us and disposed of our materials securely and affordably. We had old and unusable hardware stacking up with no affordable means to dispose of it. E Waste Recycling India will definitely get our business in the future.

UPL India

IT Department

SNDT Collage had a room filled with the usual outdated electronic items.
I replied to an email from E Waste Recycling India and the very simple process began. From start to finish I was very pleased with the communication and the outcome of our transaction. Thanks to EWR India all of the outdated electronic items are gone and we have reclaimed the lost space.

SNTD Collage

E Waste Recycling India really came through for us! I couldn't ask for better customer service. EWR India really makes being environmentally responsible and recycling easy. We're a new company in the North India I'm sure we will be contacting EWR India for all of our electronic disposal needs in the future.

Pristine Info

Founder

We want to thank E Waste Recycling India for participating in our Earth Day. We are very happy that you came out and we know that the tenants are excited that you are at the building. We look forward to working with you.

Business Standard Group

We have partnered with E Waste Recycling India since 2014. They have been very prompt, courteous and professional and we look forward to working with E Waste Recycling India in future.

HDFC Bank

IT / Infrastructure Head

When I first met the guys at E Waste Recycling India, I thought it was too good to be true. Not only do they save me a ton of time and effort, they do it all for free! They always seem to call and check in on me at just the right time when I have a load of equipment I need to dispose of. If I contact them and ask them to stop by, they always reply promptly and let me know ahead of time when they will be there. I'd recommend them to any other company looking for a way to responsibly dispose of their old equipment without spending a ton of time and effort doing so.

Torino Co.Opp.Hsg.Soc.

We receives donations for our NGO.

However, some of the electronics we receive, we cannot resell. Instead of throwing away these electronics, we send them to E Waste Recycling India. Besides giving us a fair price for the recycled electronics, E Waste Recycling India ensures that the hard drives are completely erased. We have been a E Waste Recycling India customer for over 2 years and have been very pleased with their service.

AOH – NGO

I really appreciate E Waste Recycling India and the great job they do!! The pickup was right on time and the EWR India Team made quick work of the recyclables. Each time we call with a request they are willing and ready to go!! We look forward to our next endeavor!

Mylan Laboratories Limited

IT Head

The service is excellent and the personnel are very knowledgeable of the industry. Their tailored services are specific and relevant to the needs of our business; no request is out of the question and usually can be accommodated within a reasonable timeframe. EWR India is a very responsive team and an easy company to work with. I enjoy our partnership. They have very smart people working on each project. I would not hesitate in recommending E Waste Recycling India.

DBS Bank

I really appreciate E Waste Recycling India and the great job they do!! The pickup was right on time and the EWR India Team made quick work of the recyclables. Each time we call with a request they are willing and ready to go!! We look forward to our next endeavor!

HDFC Bank Ltd.

Admin Dept,

I really appreciate E Waste Recycling India and the great job they do!! The pickup was right on time and the EWR India Team made quick work of the recyclables. Each time we call with a request they are willing and ready to go!! We look forward to our next endeavor!

Mafatlal Ind Ltd.

Admin Department

Dalmia Collage has used E Waste Recycling India in the disposal of a lot of our surplus out-of-date electronic equipment.

We contracted with them to pick up and remove all our old problems. They brought a truck to our Collage and we loaded up the equipment on their truck.

We also received a certificate of disposal for what was destroyed. They did exactly what I needed them to do. I would use them again for our electronic disposal without any hesitation.

Dalmia Collage

E Waste Recycling India has been a wonderful partner in building our recycling program. EWR India has always and continues to be a progressive Electronics Recycler while maintaining the highest level of customer support. We are proud to have E Waste Recycling India as our e-waste provider.

SMERA

Manager – Information Technology Infrastructure
Send Your Query